Blog > What Is the Difference Between Solid Hardwood and Engineered Hardwood?
What Is the Difference Between Solid Hardwood and Engineered Hardwood?
Monday, March 28, 2022 12:00 AM Solid Hardwood, Engineered Hardwood, Solid vs. Engineered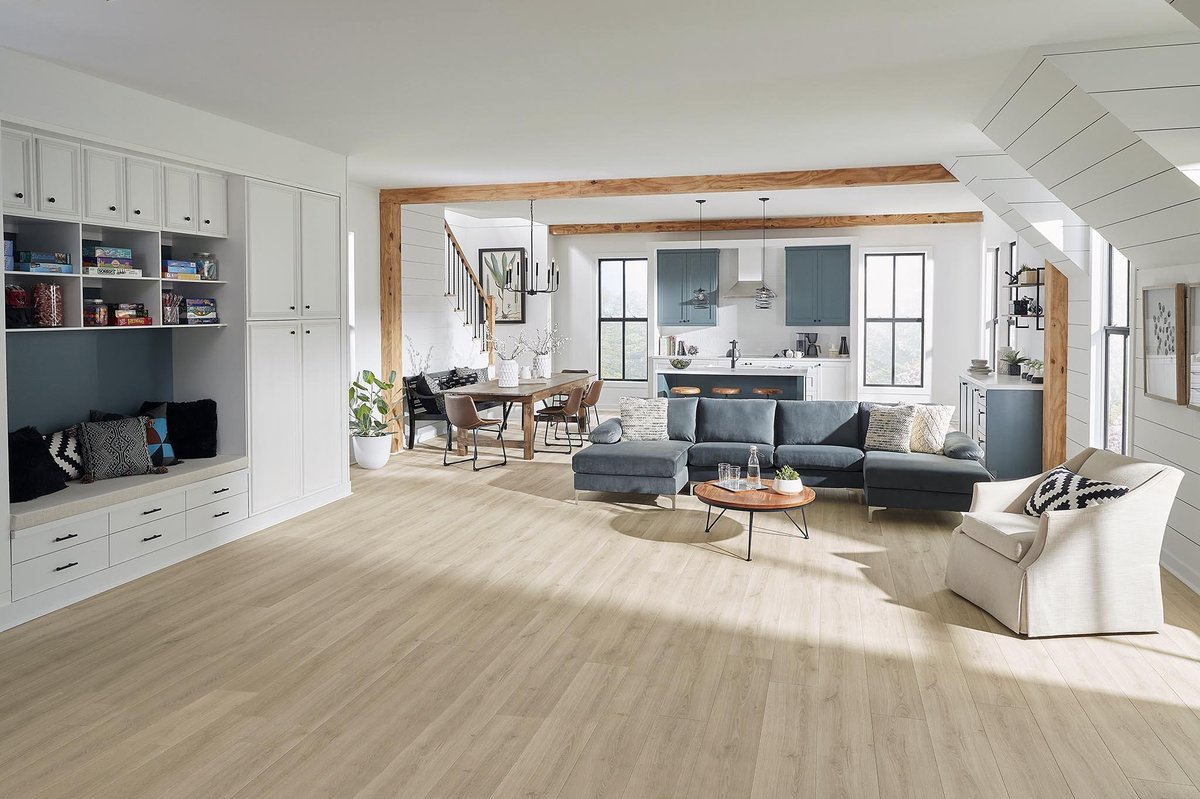 What Is the Difference Between Solid Hardwood and Engineered Hardwood?
You know you want wood floors. The look is classic. It whispers luxury and adds value to your home. But which is better? Engineered hardwood has come a long way in performance and appearance since its debut in the 1960s. In fact, it's virtually impossible to tell whether flooring is engineered wood or solid hardwood from looks alone. To choose, you first need to understand: what is the difference between solid hardwood and engineered hardwood?


What Is Engineered Wood Flooring?
While engineered wood flooring may sound fake, it is a real wood product and shares many characteristics of solid hardwood flooring. Engineered wood is made from multiple layers of hardwood and plywood that have been bonded together. The resulting product is more moisture-resistant than solid wood and better equipped to resist the impacts of moisture and temperature changes such as shrinking and expanding. This allows it to be installed almost anywhere, even in most basements, making it a good choice for radiant-heated floors.


Making the Choice: What Is the Difference Between Solid Hardwood and Engineered Hardwood?
On the surface, it can be difficult to tell the difference between the two types of flooring. Appearance-wise, they are almost identical. They are of similar thickness and, when properly cared for, can last for decades. The difference lies beneath. Solid hardwood is one solid piece of wood. Engineered wood is a manmade composite. Which one you choose may depend on traffic and maintenance.


Maintenance
Both types of wood flooring have similar daily maintenance needs. But long-term, solid hardwood can be sanded and refinished multiple times with no change in the floor's appearance. On the other hand, engineered wood floors have a top layer of hardwood, and many can be refinished multiple times. However, in most cases with new and more technologically advanced finishing techniques it is unlikely that your solid or engineered hardwood will ever need to be refinished.



Regular Maintenance Will Keep Your Wood Floors Looking New Longer
Whether you have engineered wood flooring or solid hardwood, basic maintenance is the same: clean floors regularly, wipe up spills right away, and clean and dry the area promptly to prevent stains.


Be Proactive, Prevent Damage
Use mats at entryways to trap dirt, debris, and moisture to keep it from entering your home. In high-traffic areas, use rugs for even more protection. When moving furniture, lift it or use sliders to avoid deep scratches in the wood. Liquid scratch concealers or wood floor polish can fill minor scratches.


The Best Way to Clean Solid Hardwood Floors
A Large Selection of Solid Hardwood and Engineered Hardwood Flooring
Now that you know the difference between hardwood and engineered hardwood, Floors USA has extensive amounts of both products in stock and much more available through special order. Customer satisfaction is our number one priority, so our staff will work with you to ensure you are 100% satisfied with your purchase. Get the perfect wood flooring for your home – make an appointment today.
 
Remove dust and debris daily using either a broom or dust mop. Even small pieces of dirt can scratch your floors.

Vacuum weekly, using the hardwood floor setting to reduce the risk of scratching the floors with the beater brush.

Once a month, clean your floors with a cleaning product specifically made for hardwood floors. Harsh detergents or vinegar will dull the finish or possibly even damage your floors.

Avoid steam mops completely.