Blog > Top Flooring Brand Spotlight: Shaw Flooring
Top Flooring Brand Spotlight: Shaw Flooring
Tuesday, August 22, 2023 11:21 AM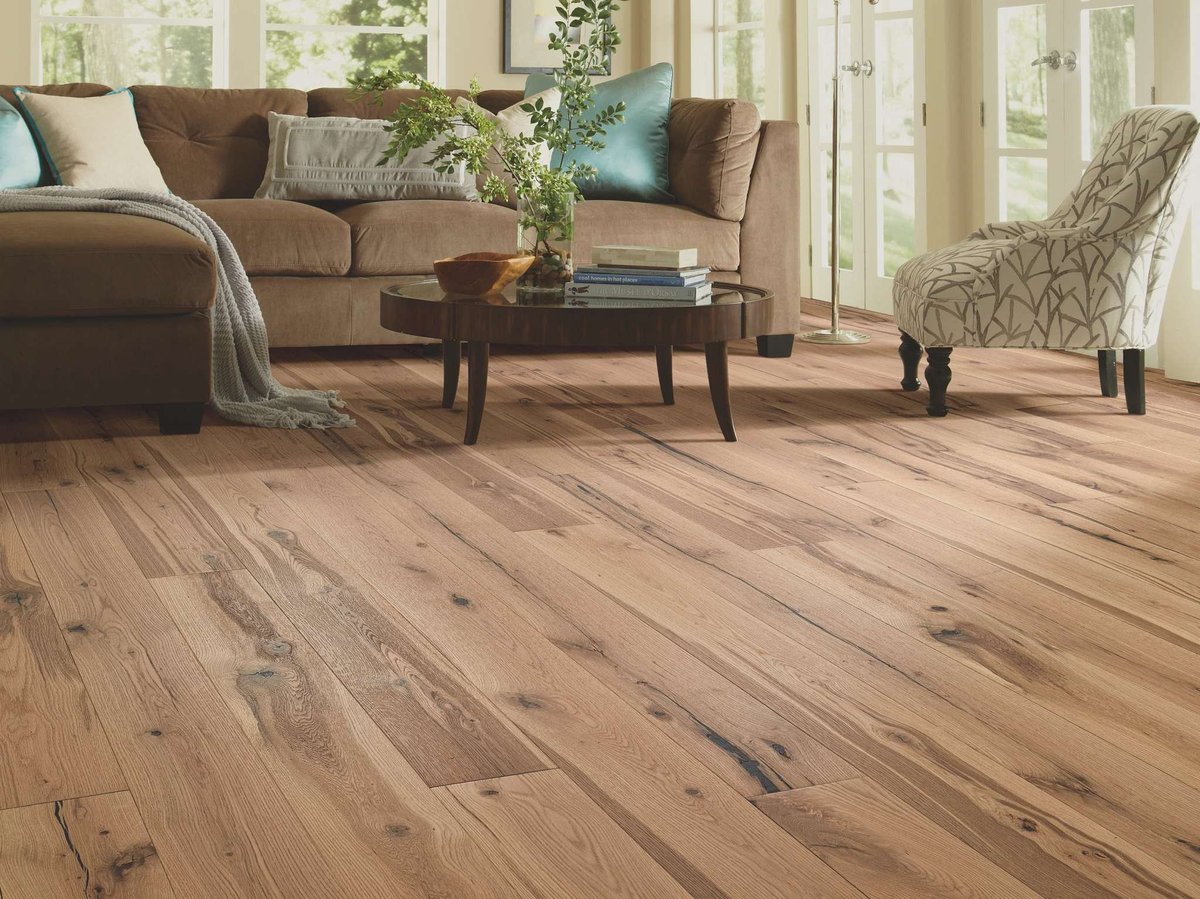 Shaw Flooring is well-known as one of the top flooring brands ever made. We've been selling and installing Shaw Flooring for decades, and we can attest to its beauty and quality.

Choosing new flooring for your home can be a long-term investment, so it's important to trust the right brands. Shaw Flooring is a brand that we've recommended to our valued customers time and time again — here's why.


Shaw Flooring Voted #1 for More than a Decade
Shaw Floors has been crafting beautiful flooring for decades, and their leadership in the flooring industry has been well-respected thanks to their innovation, service, and exceptional quality. Retailers like us who sell Shaw have consistently named them the number one manufacturer in terms of service, quality, and design.

Shaw is unique because they take a holistic approach to creating flooring. Each stage of product development focuses on creating incredible products that are not only good for the consumer, but also retailers — and even the earth. Their products go through meticulous testing to earn third-party certifications that meet sustainability goals.

Here are some of the awards Shaw Flooring is proud to have received:


With accolades like these, it's easy to see why Shaw Flooring is one of our—and our customers'— favorite brands. Our top two Shaw engineered hardwoods are the Imperial Pecan and the Fillmore White Oak. We also have a beautiful luxury vinyl tile style from Shaw in our showroom currently, the Paragon HD Natural Bevel.


Voted #1 Carpet, Hardwood, and Laminate by Floor Covering Weekly's ReCo Market Intelligence Report
Voted #1 in Quality, Style, Design, and Service by Floor Covering Weekly's ReCo Market Intelligence Report and the Floor Focus Annual Retail Survey (Design and Service)
Sole recipient of the Pinnacle Environmental Leader of the Year Award by Floor Covering News Annual Awards of Excellence
Voted Best Overall Manufacturer by Floor Covering Weekly's Annual Environmental Leadership Awards
History of Shaw Flooring
Shaw Flooring has more than 50 years of product expertise and experience, and is the largest brand in the Shaw Industries portfolio. Their carpet, laminate, luxury vinyl, hardwood, tile and stone flooring and solutions are founded in a culture of service, passion, and innovation. Headquartered in Dalton, Georgia, Shaw Industries Group, Inc. is the largest carpet manufacturer in the world with annual sales of more than $4 billion.

It all began when Clarence Shaw purchased a small dye company (Star Dye) which produced scatter rugs and bedspreads. When his sons Robert and J.C. took over, the company expanded production and began increasing sales significantly. They soon began carpet finishing under the name Shaw Industries. In 1967, J.C. created a holding company to acquire other carpeting companies like Philadelphia Carpet Company and Star Finishing. The company went public in 1971, by this time earning more than $43 million in annual sales. They first appeared in the Fortune 500 list in 1985.

In 1999, Shaw Industries merged with Queen Carpets and Cabin Crafts and Sutton, with the son of Queen founder Harry Saul becoming president of Shaw. Shaw Industries is now a subsidiary of Berkshire Hathaway, Inc.

These days, Shaw Flooring believes your space should be comfortable, meaningful to you, and welcoming to others. They believe in creating flooring that makes a house feel like a home.


Shaw Flooring and Sustainability
Shaw Flooring knows that our planet provides the resources that create their gorgeous products, so they are committed to using those resources responsibly and respectfully. Every year, they release a sustainability report to continue their legacy of transparency. They focus on the ingredients that go into products as well as the impacts of sound, moisture, cleanability and other design considerations. This is because they know the spaces where we learn, create and come together to solve our greatest challenges impact our wellbeing, so they're addressing environmental health and human experience at the same time.


Looking for Shaw Flooring?
If you're looking for Shaw Flooring, Floors USA has a huge selection of the brand's carpet and hardwood — and our Warehouse Clearance Sale is on now, offering deep discounts on top brands like Shaw! Customer satisfaction is our number one priority, so our staff will work with you to ensure you are 100% satisfied. Visit our showroom to see the beauty of Shaw — make an appointment or give us a call at 610-624-2247 today!