Blog > Choosing The Best Material For Your Living Room Floor
Choosing The Best Material For Your Living Room Floor
Friday, November 18, 2022 10:39 AM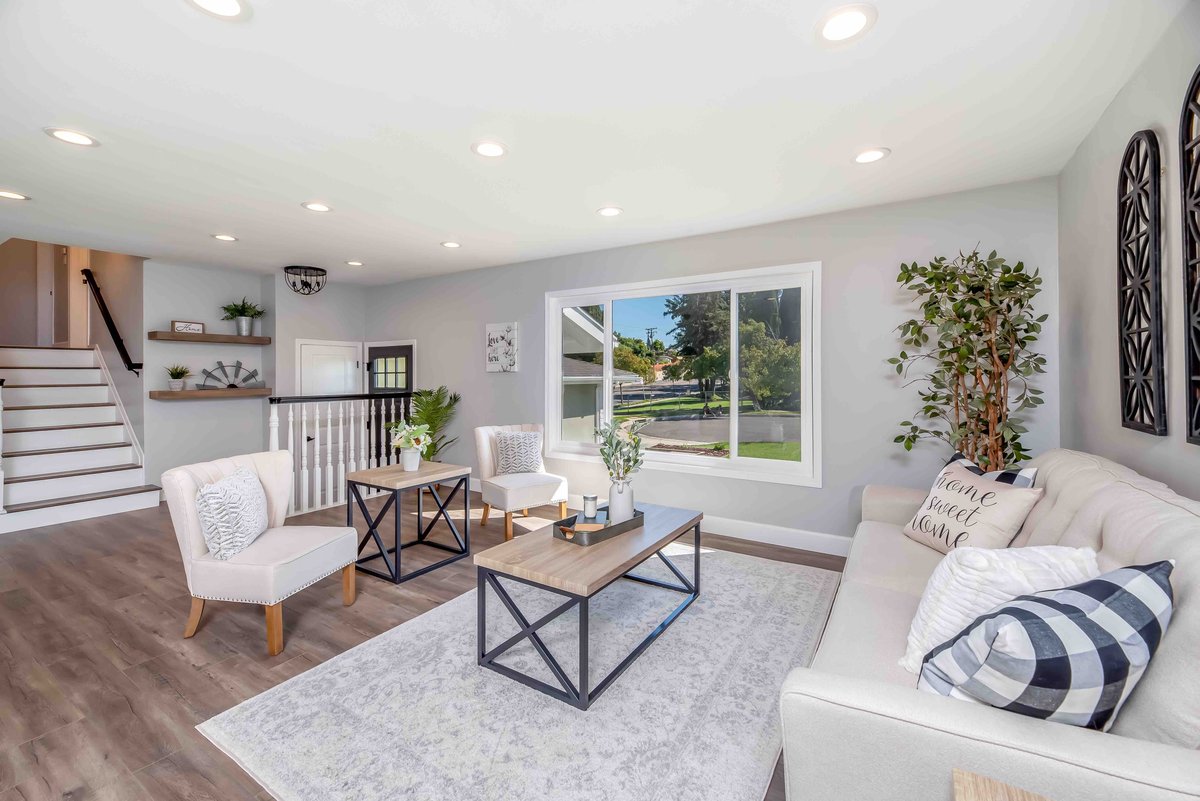 If you're thinking of investing in a new living room floor, you'll be pleased to find there are more options than ever. So many options, in fact, that selecting the best material can feel overwhelming. These days you have an almost limitless number of designs, colors, and styles to choose from.

Starting with the practical considerations is a good way to narrow down your options and make the choice easier. The living room is often one of the busiest rooms in the house, so durability should be a consideration. Keep reading for more tips to narrow down your options and get the details on the most common materials used for living room flooring.


Living Room Flooring: The Practical Considerations
Here are some important questions to consider when choosing the best material for your living room floor:


Once you've answered those questions, you'll want to understand the pros and cons of various materials so you can narrow down your choices and get to the fun stuff: color, style, and design!


How do you use the room and how busy will it be?
Do you spend a lot of time there as a family, or do you only use it for entertaining?
Do you have children and pets that may require extra resistance to stains or scratches?
Would you prefer flooring that is soft and warm to walk on?
How much cleaning and maintenance do you have time for?
How big is your living room?
What is your budget?

What Type of Floor Is Best for Your Living Room?
Carpet, hardwood, vinyl, and laminate are the most popular choices for living room flooring:


Carpet
If you want to create a cozy, warm atmosphere, carpet is an easy choice, adding quiet and softness to any room. A deep-pile carpet will be softest, but it will also catch and hold onto crumbs. So if you like to entertain in your living room, a low-pile carpet will be easier to keep clean.

Carpet is thought of as an old stand-by, a traditional choice, but the latest designs and styles can add an edgy and contemporary look. Patterned carpets are in style, especially bold options that make a statement. A good rule of thumb to remember: large patterns work best in contemporary styles, while smaller patterns tend to complement traditional looks.


Hardwood
Hardwood is also a classic choice for any room, offering timeless luxury that becomes even cozier with the addition of area rugs. Hardwood floors can be sanded down and refinished many times to offer lasting durability, and they are compatible with underfloor heating systems if you want extra warmth.

Different stains can offer completely different looks. Cool-toned dark woods are popular for their versatility — they coordinate well with both warm and cool colors — and blonde colors can change their look significantly depending on how glossy or distressed they are. Depending on quality and maintenance, hardwood can last for decades.


Vinyl
Vinyl is ideal for any room that gets a lot of use. If you're picturing the sheet vinyl in your grandparents' kitchen, you may be pleased to find that modern vinyls are much more modern, durable, and attractive and you can buy them as tiles or planks.

Today's vinyl mimics other materials like hardwood and stone very convincingly, offering almost endless visual options, heightened durability, and moisture resistance. Vinyl is a great choice for those who want the look of wood or stone but want an option that's easier to clean and maintain.


Laminate
Laminate is similar to vinyl, but there are a few key differences to keep in mind. Laminate does a slightly better job of mimicking other materials like stone or wood, is usually thicker, quieter, and softer to walk on, and it is less water-resistant than vinyl. If you want a softer, quieter option with a convincing wood or stone look, and you aren't worried about spills, laminate may be ideal for you.


Where Can You Find the Best Living Room Flooring?
With extensive amounts of flooring in stock and much more available through special order, you are certain to find the right materials for your living room floor at Floors USA. Customer satisfaction is our number one priority, so our staff will work with you to ensure you are 100% satisfied with your purchase. Don't wait — we're emptying our warehouse of overstock and letting go of top-quality flooring from all the best manufacturers at prices you won't see anywhere else. Quantities are limited so make an appointment or stop by today!