Blog > Maintenance and Care Tips: How To Deep Clean Laminate Floors
Maintenance and Care Tips: How To Deep Clean Laminate Floors
Thursday, May 12, 2022 12:00 AM Laminate, Care & Maintenance, Cleaning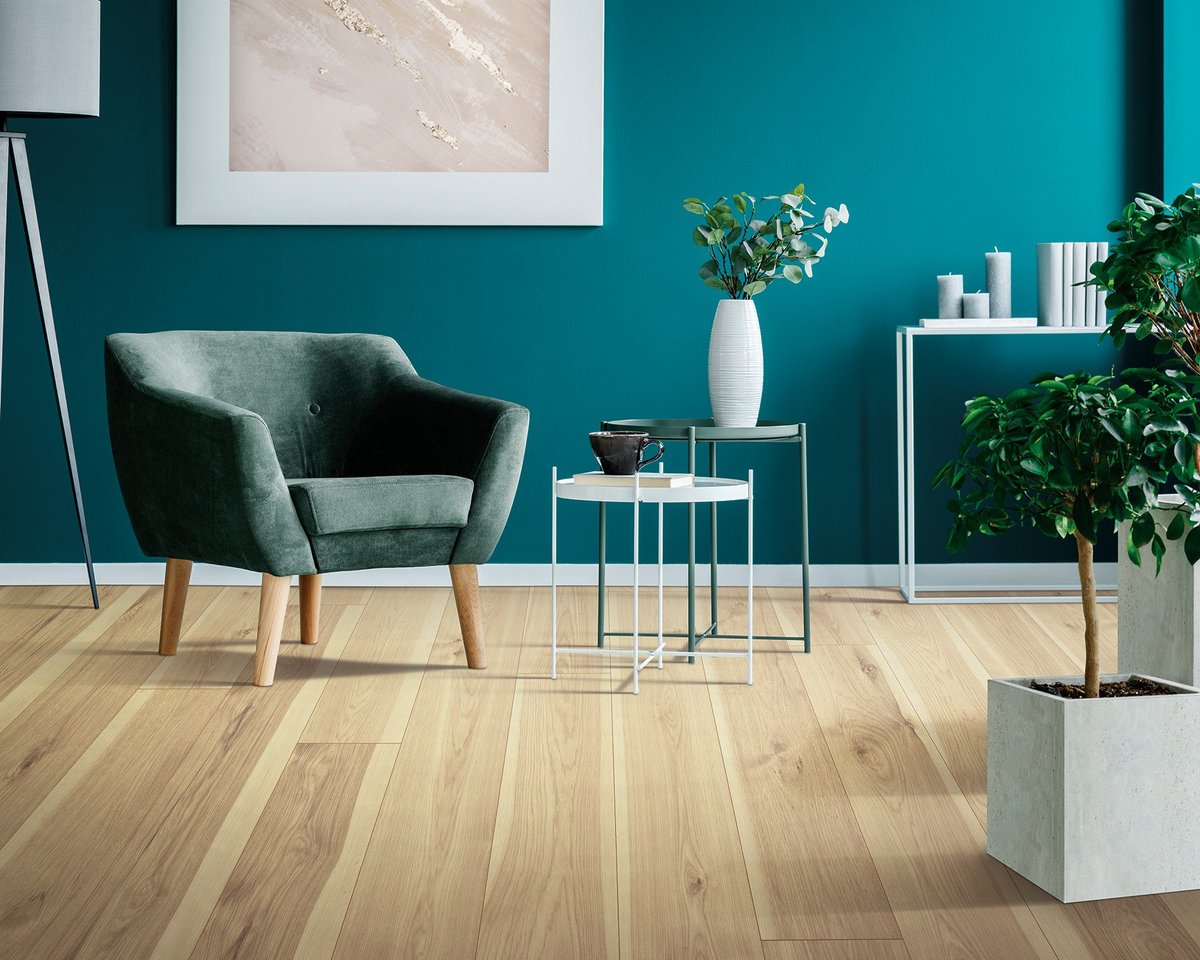 Maintenance and Care Tips: How To Deep Clean Laminate Floors


Even with regular daily maintenance, you may find your laminate flooring accumulating residue over time. This residue can be caused by wax buildup, dirt on the bottom of shoes, or even the wrong cleaning products. Over time, this buildup can cause your flooring to look dull or discolored.

It's essential to remove this buildup about every two to three months to maintain the beauty of your laminate flooring. So what is the safest way to deep clean laminate floors without damaging them? First, we recommend checking with the manufacturer of your specific flooring. They will be experts in caring for their flooring. In addition, they often include this care and maintenance information on their website.

However, many people don't know their flooring manufacturer or can't find care information. That's why we put together this blog to share our flooring experts' tips on how to deep clean laminate floors.



Why Learn How To Deep Clean Laminate Floors? Buildup!
Like any flooring over time, your laminate may trap residue that accumulates into buildup, which can change the look of your flooring. Before deep cleaning the laminate, you should know the most common causes of buildup. Then, once your laminate looks shiny and new again from the deep cleaning, you'll be better equipped to keep it that way for as long as possible.

Here are the most common causes of residue buildup on laminate floors:


Waxing
It's a common misconception that waxing is the only way to bring the shine back to dull-looking laminate flooring. However, wax is not good for your laminate and is a general safety hazard. While it will add shine, it will also become extremely slippery and increase the chance of a household accident. Plus, the wax will easily attract and collect dirt, making the floor look even duller afterward.


Cleaning Products
Some cleaners aren't ideal for laminate flooring and won't do a good job of removing dirt. Always check the ingredients to ensure the cleaner doesn't include wax or components that could stain or discolor your floor. If you aren't sure what to choose, you can contact your manufacturer (or contact a flooring expert at Floors USA) to get advice — some manufacturers make their own cleaners specifically designed for their flooring.



How To Deep Clean Laminate Floors: Removing Buildup
The most important thing to remember about how to deep clean laminate floors is to avoid water as much as possible and do not ever use a steam mop. To loosen the buildup, you'll need to use liquid products and possibly water to dilute them. But since laminate is made of wood, you should avoid creating puddles of cleaning product or standing water that could cause the wood to change color or swell. This is also true for water-resistant laminate — remember: it's water-resistant, not waterproof.

With that said, here's how to deep clean laminate floors to remove buildup:


1. Remove Loose Debris With A Soft-Bristle Broom
Use a soft-bristle broom to sweep the floor, removing any dust and loose debris that you can easily remove. It's important to choose something with soft bristles that won't scratch your laminate flooring.

You may also consider collecting the dust and debris with a vacuum rather than a dustpan, so you can remove as much as possible before you apply cleaning products. Plus, you can minimize the risk of scratching the floor by dragging debris across it.

Make sure you use furniture moving pads to protect your floor from scratches as you move items out of your way to clean.


2. Clean With Laminate-Friendly Products And Laminate Floor Mop
Be sure to use products specifically made for laminate flooring. There are many available and your flooring manufacturer can likely suggest the best choice.

In addition to laminate-friendly cleaning products, laminate floor mops are also designed to clean the flooring while protecting its fragile top layer. They are usually designed as flat mops using microfiber or something similarly absorbent to minimize the amount of liquid.

Be sure to use the appropriate cleaning products and mops. They are convenient to buy — you can usually find them at your local home improvement stores and online through merchants like Amazon.


3. Thoroughly Dry With Microfiber To Soak Up Any Remaining Water
Soak up as much liquid as possible rather than simply waiting for the flooring to air dry. Do everything you can to minimize both the amount of liquid the flooring is exposed to during a deep cleaning as well as the amount of time exposed. We recommend microfiber for its high absorbency and effectiveness.



What to Avoid When Deep Cleaning Laminate Floors
You may come across materials that suggest using diluted rubbing alcohol in your laminate flooring cleaning solution. While alcohol will thoroughly clean a laminate floor, it's also easy for it to damage the flooring, acting as a solvent to dissolve the top coating. Therefore, we recommend avoiding the use of alcohol to clean your laminate floors as much as possible.

Avoid stiff brushes or harsh scrubbers like steel wool, as they will easily scratch your laminate floors.

As mentioned above, waxes and polishes cause your floor to become slippery and create a sticky surface to trap even more dirt and dust. Soon, your floors will be even duller than before.

You may also hear that ammonia is good for removing stains, but ammonia is a powerful chemical. Over time, it can peel the top layer from your laminate.

As mentioned above, always avoid steam cleaners and standard mops. The steam and any standing water are likely to seep into the joints and cause swelling of the wood. Similarly, avoid soap or oil-soap detergents as they require significant amounts of water.

Sanding your laminate flooring will not help restore its appearance. Laminate is different from solid and engineered hardwood, which can be sanded to restore or repair the surface. Sanding laminate will only remove the top layer and leave permanent marks. Buffing and polishing machines also will scratch and damage the flooring.



Do You Need a Flooring Expert Or Some Shiny New Laminate?
If you're trying to decide whether laminate is right for you or considering something brand new, Floors USA can help. Our flooring experts have been in the business for decades. They can guide you through choosing the right flooring and getting it installed, so the entire process is effortless.

Customer satisfaction is our number one priority, so our staff will work with you to ensure you are 100% satisfied with your purchase. Get the perfect flooring for your home – make an appointment by May 30, 2022, to save 10% on items in stock and 5% on special orders!