Blog > Tips From The Flooring Pros: How Long Does It Take To Install Carpet?
Tips From The Flooring Pros: How Long Does It Take To Install Carpet?
Wednesday, June 29, 2022 1:08 PM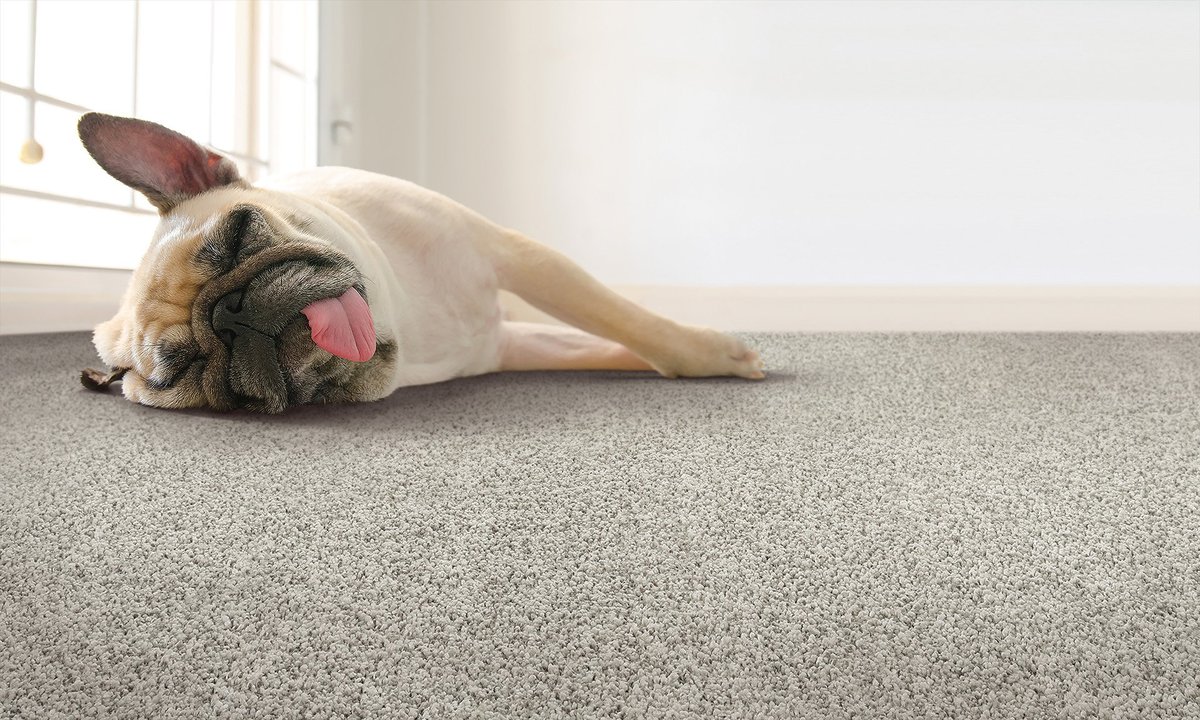 In most cases, carpet installation is relatively straightforward. However, the amount of experience and efficiency of the carpet installation experts you hire will have a significant impact on the length of time it will take to install carpet. The quality of the installation will also influence how long your carpet lasts and how good it looks over time. That's why it's ideal to think of carpet installation as an investment of your time — the more diligence and patience put towards the task, the better the results you will have.

Beyond that, if you've been considering upgrading the carpet in your home or business, you may wonder what kind of hassle is involved. How long does it take to install carpet? Will carpet installers move your furniture for you? What exactly should you expect from the process and how can you prepare? We've got answers to all your questions and more below.


How Long Does It Take To Install Carpet?
When asking, "how long does it take to install carpet?" It is essential to understand that many factors can impact the timeframe. You will often hear that a carpet installation team can usually lay about 15 square feet, including underlay, per hour. Also, it usually takes a few hours to install carpet in a room. However, there is much more to the story — here are some additional factors to consider:


Project size — how many rooms? How large are the rooms?
Do the installers need to remove existing carpet or other flooring first?
Will you need them to move furniture for you before the installation?
How experienced is the crew? How many are on the team?
What type of carpeting is being installed — low pile? Berber? Shag?
What is the shape of each room? Are there any structures like stairs or built-ins to work around?


What To Expect The Week Of Your New Carpet Installation
If the carpet installers are moving furniture for you and removing existing flooring, you'll want to set aside a full day for the actual installation. Some crews may want to get this out of the way the day before the installation. You will also need to do some preparation of your own the day before the crew moves your furniture, like cleaning all items off furniture surfaces and making sure closet floors are clear of personal items. Here's an example of how you might prepare a bedroom for a furniture installation:


Pack up all of your loose belongings and put them in a room that won't be worked on
Clear out the tops of drawers (the crew usually uses the top drawer to grip the furniture to move it)
Remove everything from the floor in your closet (shoes, for example)
Make sure there's nothing under the bed
Unplug anything connected to power in the room (like floor lamps)
Strip your bed to prevent fabrics from spreading dust during installation and make it easier to the move the bed
Make arrangements for valuable or oddball items like aquariums or artwork


Installation Crew Experience and Efficiency Level Impacts How Long It Takes To Install Carpet
Choosing to install your carpet yourself can cause the process to take much longer and might be a lot more frustrating. If you have no experience, it may take you a week or more. Plus, many factors can make the job more complicated for a beginner.

For example, how long it takes to install carpet on stairs depends on the technique used and the visual result desired. If you want the look of "cap and band" carpeting on your stairs, this will take more time and practice than other methods. While a professional installer can usually complete a step in about 2-3 using that technique, a DIY-er with no experience may take 10 minutes or more. The type of carpeting matters, too — shag and high-pile carpet are significantly more difficult to cut. Each twist, turn, and landing also presents more work and complexity.

Hiring a professional is usually the fastest and easiest way to complete your new carpet project. Here's what to look for in a professional crew, so you can be sure you get the highest quality installation:


Experience: Floors USA has been satisfying customers for over 46 years. Our installation team knows how to handle unexpected challenges with minimal slowdowns or interruptions and provide the highest quality work.
Customer Reviews: Check online to see what our customers say about our work.
Quotes: make sure they provide an itemized quote, so you understand the scope of the job and its total cost before any work begins.
Warranty: Floors USA provides our customers with a Lifetime Installation Warranty. We warrant all carpet labor for the lifetime of your floor. Floors USA guarantees that the quality of workmanship will be professional and in keeping with industry standards.


How Much Does It Cost To Install Carpet?
Every crew has its own rates, but key factors that influence cost include:


Carpet material
Installation rates
Extra charges if you require services like existing carpet removal and disposal, furniture removal, stair carpeting installation, etc.


Choose Experienced Installers To Reduce The Time It Takes To Install Carpet
Our experts have decades of experience in all types of floor installation. We also have dedicated supervisors who personally oversee each installation to ensure the job is done right from start to finish. That's why each installation is covered under our 100% satisfaction guarantee. We also have an incredible amount of inventory available today, so you don't have to wait for the perfect carpet to arrive. Make an appointment by August 31, 2022, to save 10% on items in stock and 5% on special orders during our Summer Savings Days sale!