Blog > Have you seen our backsplash display in person?
Have you seen our backsplash display in person?
Tuesday, June 13, 2023 11:21 AM natural stone, tile, backsplash, mosaic, hexagon, geometric, Floors USA, King of Prussia, chevron, picket, ledger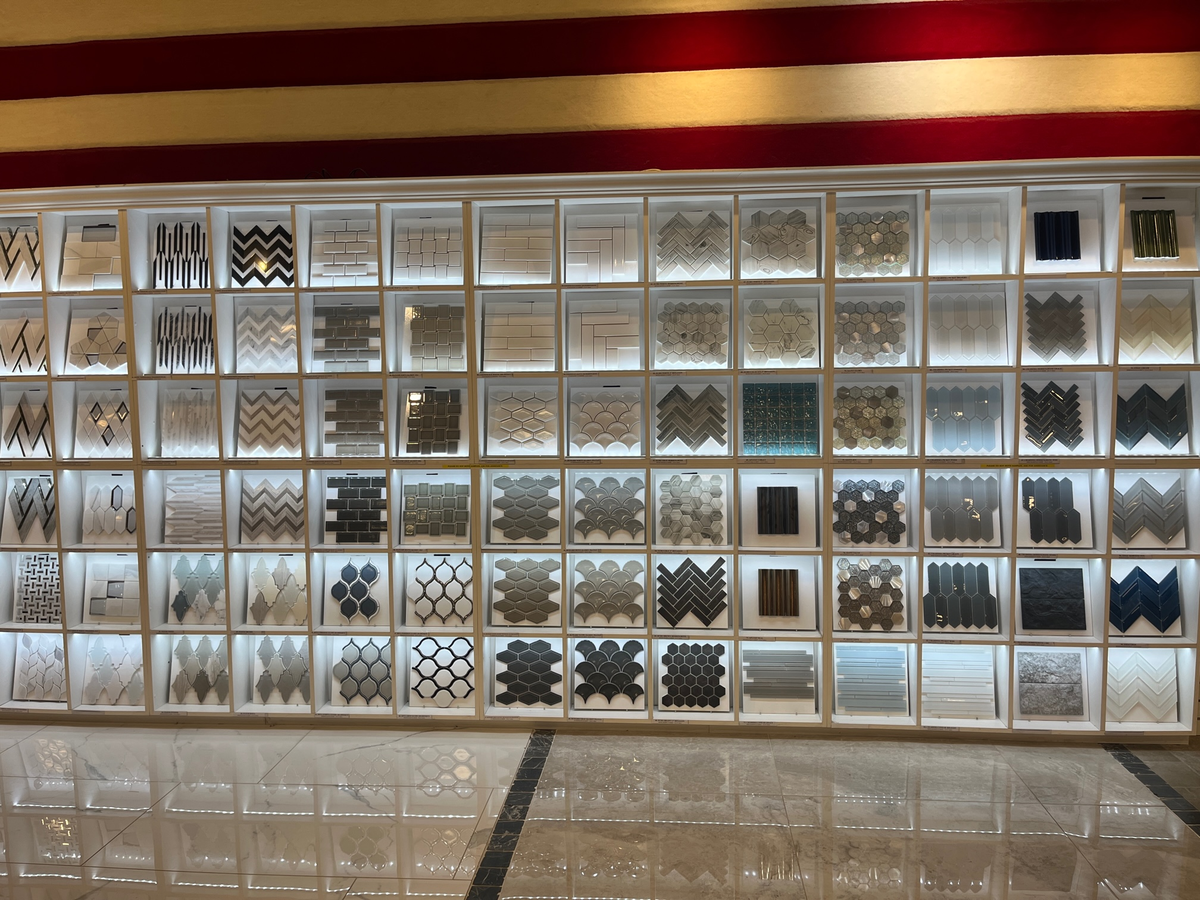 We had this custom display built in out King of Prussia, PA superstore to curate all of today's hottest trends and everyday staples for your backsplash project. It features stunning mosaics, porcelain in timeless color and size options as well as beautiful natural stone options.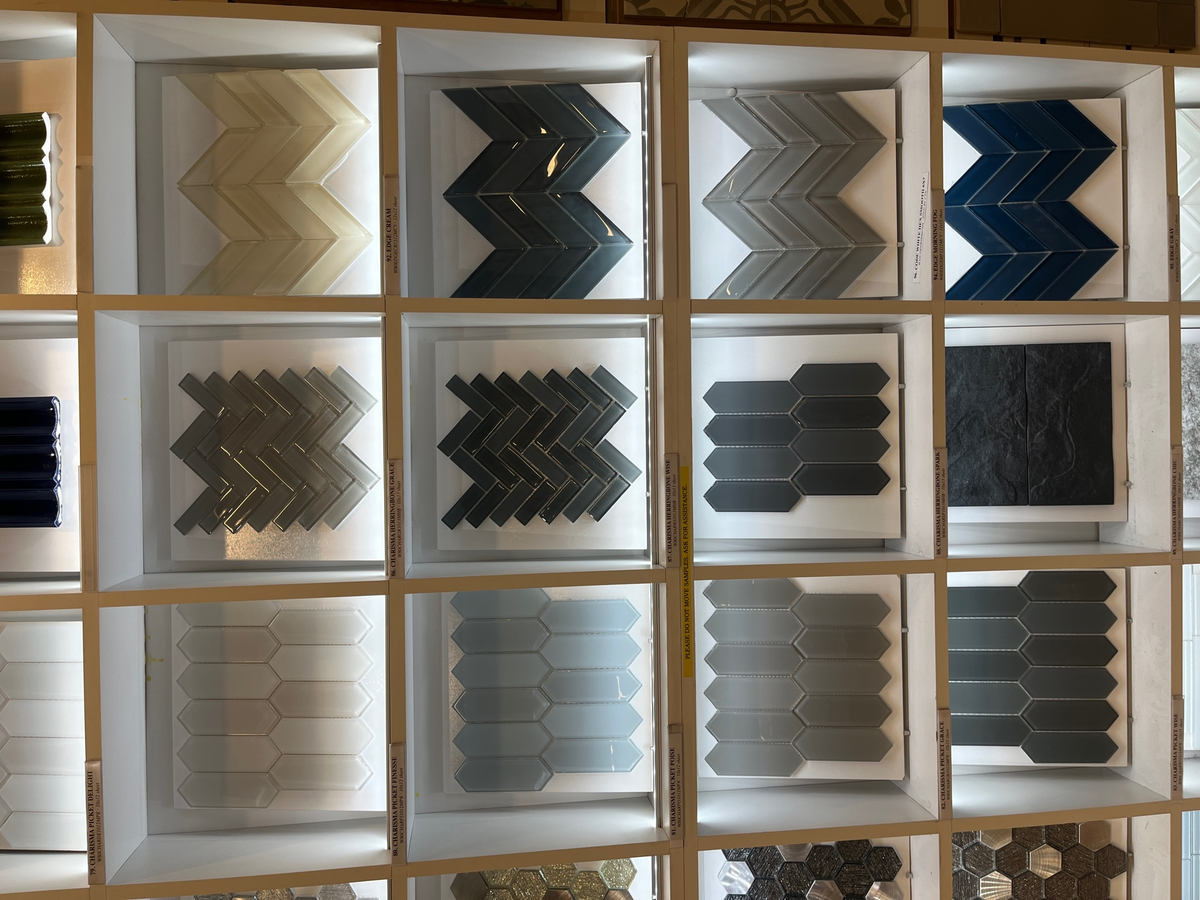 What tiles are best for my backsplash?
Any type of tile will work on your backsplash. An intricate mosaic will bring sophistication and interest to the area. A larger format tile will lessen the amount of grout showing on your backsplash and make cleaning up a breeze. In the end, whatever type of tile that best fits the design of your kitchen will most likely work.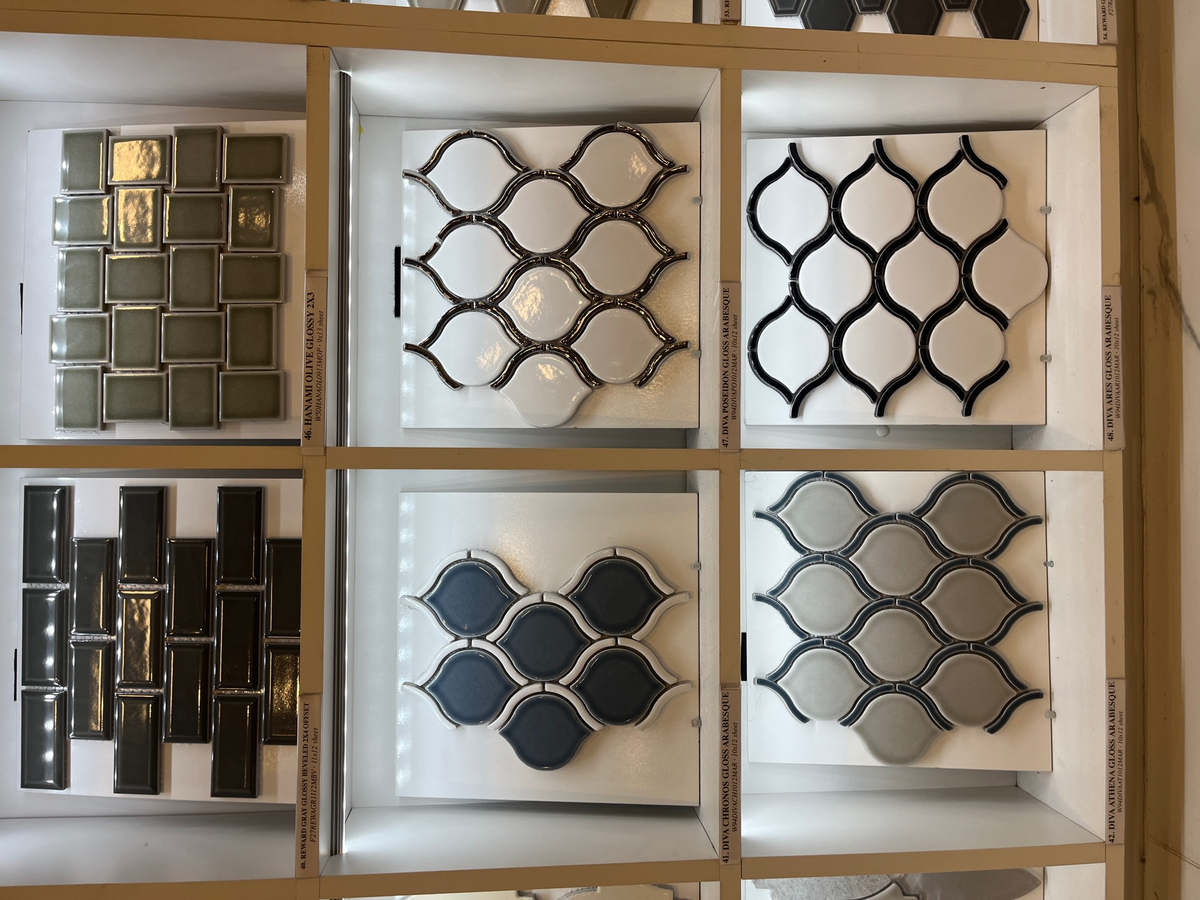 Should my backsplash be lighter or darker than the cabinets?
It's always great to balance out your design, if you choose light cabinets and countertops a darker backsplash can bring more variety to your kitchen. If you have dark cabinets a lighter backsplash can brighten the area. Your backsplash is also a great way to add in a pop of color!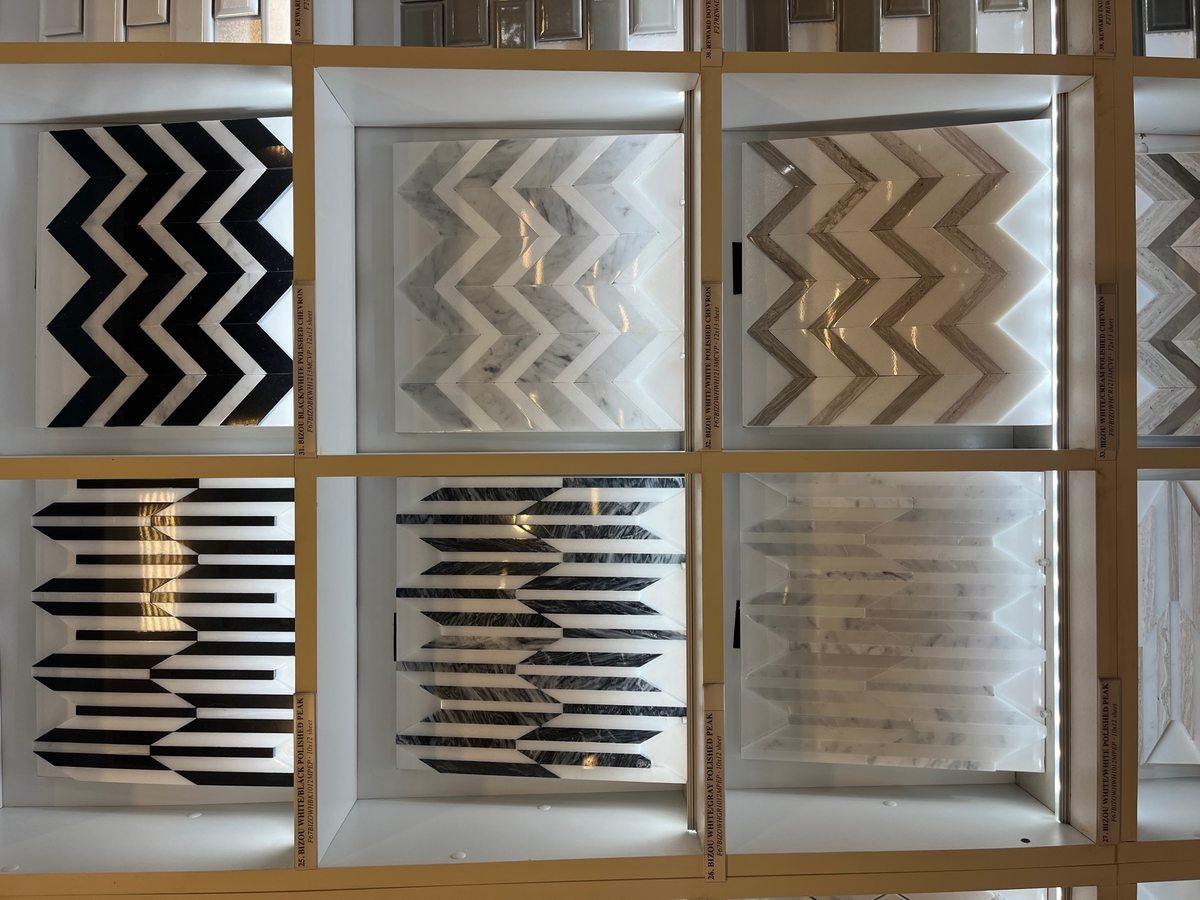 What backsplash will not go out of style?
Subway tiles are the go-to look for backsplashes. They are available in a wide variety of colors. If you are looking for something that will never go out of style white subway tiles are your best bet. You can always add pops of color in areas that are easily changeable such as an area rug!

Thinking about upgrading your backsplash? Make an appointment or visit our King of Prussia superstore today and one of our highly qualified sales consultants can bring your dreams to reality!