Blog > Everything You Need to Know About Hardwood Floor Refinishing
Everything You Need to Know About Hardwood Floor Refinishing
Wednesday, August 9, 2023 12:32 PM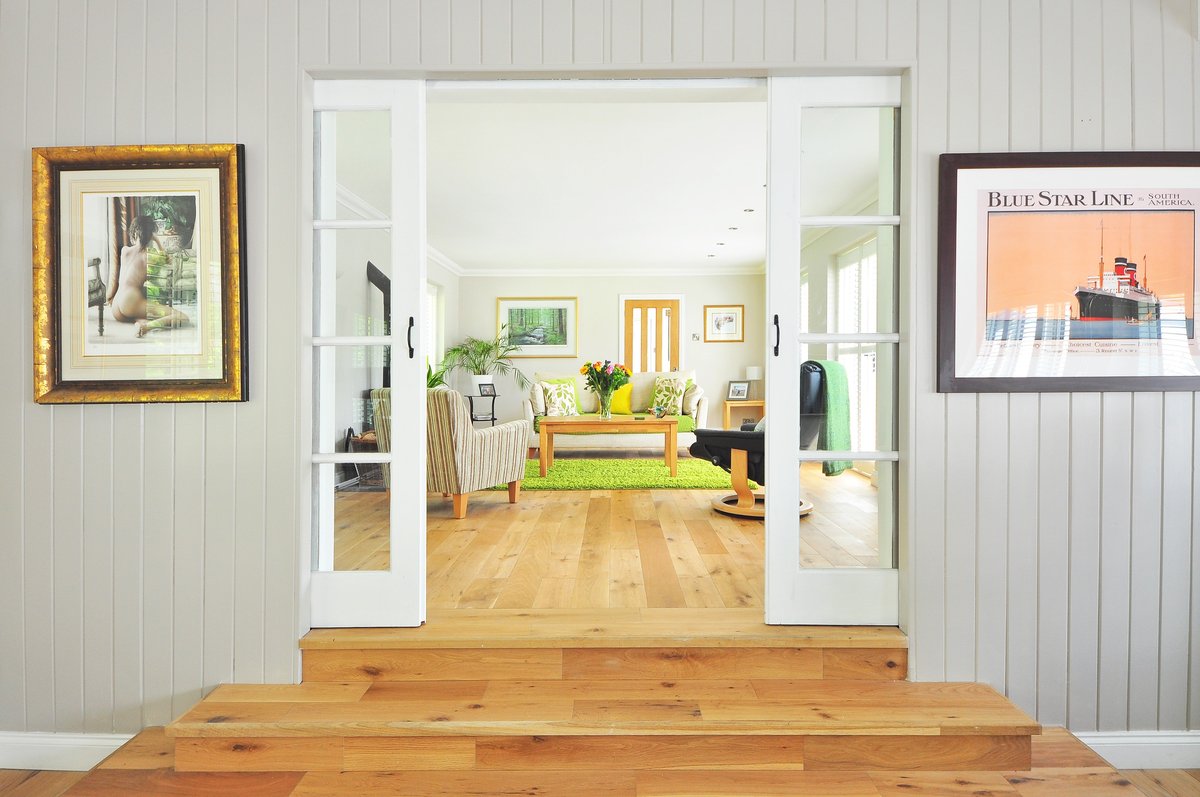 Hardwood flooring is notoriously beautiful, classically stylish, great for your home value, and long-lasting — decades, with the proper care. Over time, the original glossy shine can fade and begin to show scratches and scuffs. But that doesn't always mean it's time to start over with new flooring, because hardwood can often be refinished and brought back to its original elegance.

Are you considering refinishing your hardwood floors? Get all your questions answered below! You can also contact us for a personal consultation with our flooring experts.


Is It Worth It to Refinish Wood Floors?
If your hardwood floors need some care, you may wonder whether refinishing is worth it. After all, there are plenty of affordable flooring options beyond hardwood. Here are some benefits of refinishing to consider.


Saving Money & Increasing Home Value
Refinishing your hardwood floors is less expensive than replacing them with new hardwood. It can also save you money over time. If you replace your hardwood with a less expensive material, that flooring will need to be replaced sooner than hardwood.

While refinishing your hardwood flooring may not directly increase your home value, maintaining them rather than replacing them with an alternative material typically offers greater resale value for your home.


Strengthening Your Floors
Refinishing adds a fresh layer of finish to help protect the wood, making your flooring more durable and less likely to deteriorate over time.


Simplifying Cleaning and Improving Air Quality
A new layer of finish also makes cleaning your hardwood floors easier — simply wiping them down with a damp cloth is usually all that's necessary. Plus, refinishing removes dirt, allergens, and dust trapped in the wood, which can negatively impact air quality in your home.


How Long Does It Take to Refinish Hardwood Floors?
Hardwood floor refinishing is not a quick and easy DIY project you can get done in a day or two. Depending on the size of the room and the type of wood and finish, it can take about 4-7 days to sand, stain, and seal it. Depending on the condition of the floors and the finish desired, sanding may take around one to two days, followed by staining for one to two days. Applying a polyurethane sealant will likely take another couple of days, followed by a few days of curing.


How to Refinish Hardwood Floors
Hardwood floor refinishing can be labor-intensive, so we always recommend hiring a professional. The time and effort saved, in addition to the expertise of a professional refinisher, make it more than worth the price. Here's an overview of a typical refinishing process so you can get an idea of what's involved. Our refinishing experts can tell you what your particular flooring would require.



Preparation: Move furniture and rugs, hammer down any nails sticking up out of the floor, check for loose floorboards, remove debris and clean—sealing air vent covers to prevent dust from getting into your ductwork—and remove base molding.
Rough-Sanding: Helps eliminate scratches and stains, but not deep gouges or discolorations, starting with coarse sandpaper and progressing to a finer grit. Sweep and vacuum between each grade of sanding.
Edge and Corner Sanding: Corners, edges, closet floors, bathrooms, stair steps — any small detail areas can be sanded using a floor edger or small orbital sander.
Screen-Sanding: Level minor unevenness and buff away sanding scratches to create a more polished, professional finish.
Dust Removal: Sweep and vacuum any dust and debris left on the floor after sanding, following with a tack cloth to ensure the floor is as clean as possible so nothing interferes with the finish.
Stain Application: Apply stain with a foam applicator pad in the direction of the wood grain, working one small area at a time, removing excess stain as you go, and allowing each layer to fully dry before the next. If you don't want to change the floor color, apply a sanding sealer instead of a stain before the polyurethane finish.
Finish Application: After studying up on water-based finishes vs. oil-based finishes and choosing the right one for your wood, apply the finish with a lamb's wool applicator. After each coat is dry, sand the floor lightly, vacuum up the dust, and apply the next coat. Keep in mind that several finishes take 24 hours to dry.
Skip the Hassle and Ensure Stunning Hardwood Floor Refinishing Results
Hardwood floor refinishing offers rewarding, cost-effective, and practical results — but it's a huge job to do on your own. Our experts have decades of experience with all things flooring, from refinishing to installation to custom rug design. Customer satisfaction is our number one priority, so our staff will work with you to ensure you are 100% satisfied. Ensure a stunning, professional result without the hassle — make an appointment or stop by our showroom today!