Blog > Carpet Trends 2023: Comfortable Textures Meet Luxurious Styles
Carpet Trends 2023: Comfortable Textures Meet Luxurious Styles
Monday, October 17, 2022 10:26 AM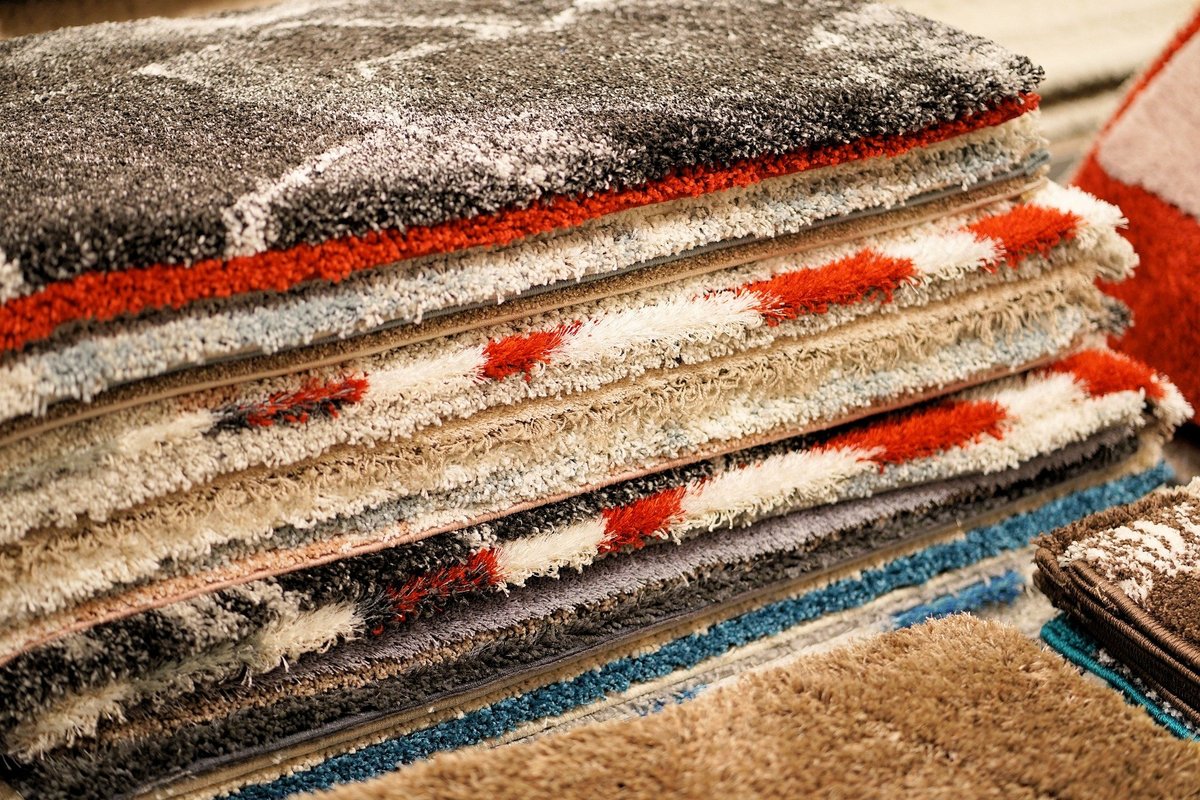 With all eyes on making the home the most comfortable and beautiful oasis possible, trends for floor coverings in 2023 are likely to involve creating cozy spaces where you can look forward to spending time. Cozy can still be luxurious, however, and carpet is no exception. The latest carpet trends are delivering sumptuous style and plush, indulgent textures. Check out some of our favorite carpet trends for 2023 to discover a few new ways to style each room from the floor up.


2023 Carpet Trends
Next year's carpet trends are all about getting creative and showcasing your personal style without sacrificing comfort.


Bold Colors
Many designers are opting for brighter and livelier colors that pop among more neutral furnishings. Floor coverings are a great place to start with your design, as it sets the tone and can provide a palette for the rest of the room. Individual colors from the weave could be used in paint, furnishings, throw pillows, and knick-knacks.

Color blocking tends to return repeatedly as a cyclical trend. It can be done more subtly on floors than walls — especially if choosing soft pastel colors.

To experiment with this trend without the help of a seasoned designer, choose colors that complement your wall color to keep the various elements of the room visually united.

If bold colors aren't for you, don't worry — neutrals will always remain a timeless classic. Earth tones have stayed on-trend recently for their warm, calming effect.



Contemporary Carpet Tiles
Carpet tiles have long been considered functional, but designers have been reimagining their use with exciting new shapes and colors. Tiles make creating bespoke patterns and borders easy, so you can customize a carpet look like no other. Plus, recycling carpet tiles is now possible thanks to new technology, so they can be an eco-friendly choice.



Patterns
The variety of choices has expanded with the growing popularity of bold design choices and expressive patterns. Like the latest wallpaper trends, you can now find carpet patterns with flowers, stripes, geometrics, and animal prints — and they're easier to style than you might think.

Stripes, for example, have a timeless appeal and can add structure and variety to a space. They are ideal for bedrooms as they are expressive and show personality but can still be subtle enough to be restful and cozy. If you combine stripes in your carpeting and furnishings, be sure to place the stripes in opposite directions to avoid monotony and add visual interest. Modern looks opt for wider stripes, with more traditional styles incorporating slimmer ones.

The checkerboard pattern has also made its way into carpeting and rug trends. It can work in both traditional and contemporary spaces and is an excellent opportunity to play with color.



Decorative Borders
Adding a decorative border to your carpet look is an easy way to personalize it and add a unique flair. A decorative border also represents an opportunity to play with other trends (bold colors, patterns, prints) on a smaller scale. It's also low risk — it's much easier to switch out a decorative border than an entire room.

Tie the border style into the room's—or the home's—overall theme. For example, a nautical-themed beach house may be the perfect place for a scalloped border that mimics the motion of waves. Be sure to consider the colors of the adjacent walls or cabinets when you choose your border.



Prints for Stairs
This is another smaller space where you can try getting more experimental and bold, making a statement without getting adventurous across an entire room or section of the home. A staircase's unique geometric layout makes it a natural place for unique looks. You can really go for it because it's a small area and quick and easy to change, and it allows you to get courageous with your style in a small dose.


What Style of Carpet is Most Popular?
Right now, the most popular style with Floors USA customers here in Pennsylvania is tone-on-tone patterned carpet. It's a great neutral that gives a little extra style with a subtle pattern. It's comfortable yet very elegant and offers warmth and a dynamic look without going too out-of-the-box – people who love both contemporary and classic styles can find a tone-on-tone look perfect for them.


Should Carpet Be Lighter or Darker Than Walls?
You can go either way, depending on how light or dark your wall color is, as long as you stay two shades away from the wall color. For example, if you have dark walls, your carpet should be at least two shades lighter. If you have light-colored walls, choose a carpet that is at least two shades darker.


What Color Carpet is Best for Selling a House?
Light-colored neutrals like light beige, taupe, or warm gray can help a space to feel larger. If you know you'll be selling your home soon, it's best to avoid divisive bold tones or white carpet that can be difficult to keep clean.


Where Can You Find the Latest Carpet Trends?
With extensive amounts of flooring in stock and much more available through special order, you are certain to find the right carpet for your home at Floors USA. Customer satisfaction is our number one priority, so our staff will work with you to ensure you are 100% satisfied with your purchase. Don't wait — make an appointment by October 31, 2022 to save 10% on items in stock and 5% on special orders during our Anniversary Sale!