Blog > Top Brand Spotlight: Why COREtec Flooring Is a Floors USA Favorite
Top Brand Spotlight: Why COREtec Flooring Is a Floors USA Favorite
Monday, September 18, 2023 10:55 AM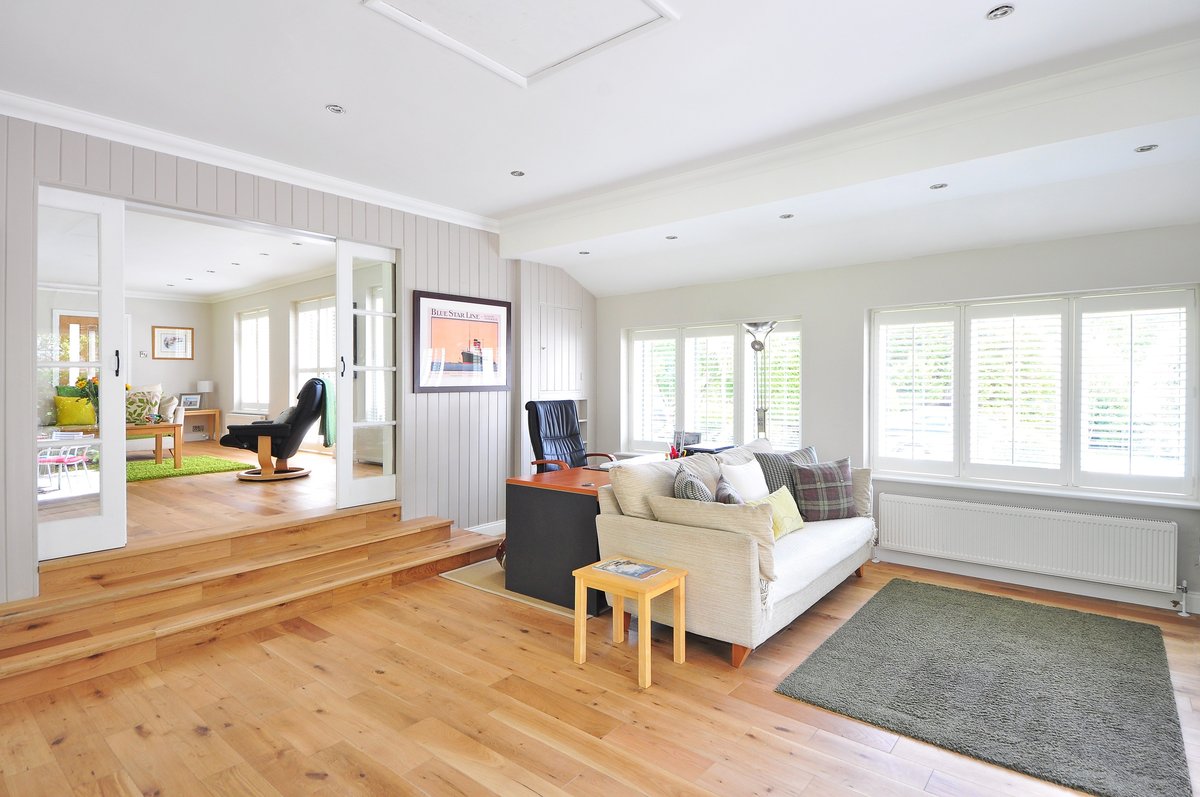 First created in Piet Dossche's spare bedroom in 2001, COREtec Flooring is now known for durability, style, and innovation. COREtec is now patented and owned by Shaw Flooring, a brand that's been voted #1 for over a decade.

COREtec offers luxury vinyl tile that provides the realistic look of natural hardwood but with added water resistance and the strength of its proprietary layers of construction. When investing in a flooring update, choosing a brand you can trust is essential. In this blog, we'll share why we've been recommending COREtec for years.


COREtec Flooring's Durable Construction
COREtec flooring is constructed of four layers:

The solid construction of COREtec luxury vinyl tile makes it rigid and able to withstand years of wear and tear, and the extruded core adds extra water protection and guards against expanding and contracting.


Top wear layer featuring a realistic design image.
Support layer just below the wear layer.
Wood plastic or stone plastic extruded composite layer.
Bottom underlayment layer.
COREtec Flooring's Values
COREtec groups their values into style, strength, and simplicity:


Style
COREtec understands that aesthetics play a vital role in choosing the perfect flooring or any element of your interior design. That's why they dedicate most of their creative efforts to crafting incredibly lifelike wood and stone appearances, complete with ultra-realistic textures and patterns across a broad spectrum of colors. Only the most exceptional styles make the cut.


Strength
COREtec makes sturdy, long-lasting flooring solutions that can withstand the demands of everyday life. Whether you have energetic pets, active children, or daily drips and spills, their floors are designed to endure it all. With 100% waterproof cores, resilient vinyl, and protective wear layers, you can trust that your floors will remain beautiful for years. All COREtec floors are backed by a limited lifetime residential warranty.


Simplicity
COREtec builds simplicity into its flooring. It can be easily installed over existing floors, and making the purchase is hassle-free — especially with expert advice from Floors USA's staff with decades of experience.


COREtec Flooring and Sustainability
COREtec is a brand that aims to make having a clean and healthy home more attainable. They focus on five attributes when tailoring products:



Material: COREtec's owner, Shaw Flooring, has invested in the Cradle to Cradle circular design philosophy since 1996. More than 90% of the products they make are Cradle to Cradle certified.
Moisture: With the largest selection of waterproof and water-resistant products, COREtec takes moisture seriously, so you don't have to worry about spills and splashes.
Sound: Less noise equals less stress. Acoustics can impact your mood and well-being, so COREtec works to create products that contribute to a more pleasant-sounding home.
Air: COREtec products promote good indoor air quality, emit low volatile organic compounds (VOCs), and are asthma- and allergy-friendly.
Clean: From spill-proof carpet backing to 100% waterproof vinyl floors, COREtec is designed to be easy to clean.
Looking for COREtec Flooring?
If you're looking for COREtec Flooring, Floors USA has a huge selection of the brand's products. Our Warehouse Clearance Sale is on now, offering deep discounts on top brands like COREtec, Shaw, and Mohawk. Right now, COREtec Pro Plus LVT in Monterey Oak is 35% off! Customer satisfaction is our top priority, so our staff will work with you to ensure you are 100% satisfied. Visit our showroom to see the beauty of COREtec — make an appointment or call us at 610-624-2247 today!