Blog > What Are The Benefits Of Professional Floor Installation?
What Are The Benefits Of Professional Floor Installation?
Monday, May 30, 2022 12:00 AM Flooring Installation, Professional flooring installation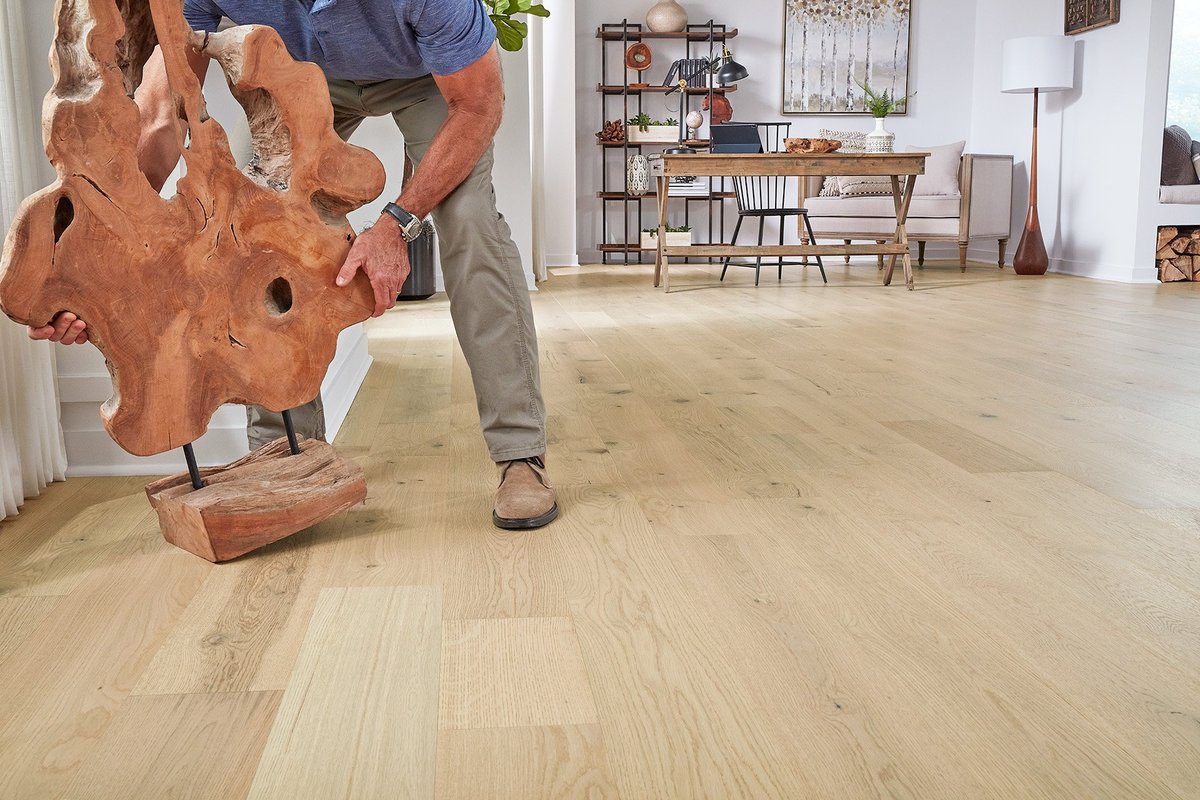 What Are The Benefits Of Professional Floor Installation?
We all love watching home improvement shows and dreaming of making big changes to our own living spaces. While the Property Brothers make these things look easy, the magic of TV enables them to fast-forward through the process, making even the challenges seem inconsequential. While some projects are possible for the right DIYer, professional floor installation is the best choice for most homeowners.



Professional Floor Installation Gets It Done In Less Time
When you choose professional floor installation, you know when the project will be complete from the very start. Professional installers are fully trained, and they do these projects every day. There is no learning curve, and they will come to your home with everything they need. A team of experienced installers supervised by seasoned experts will have you walking on your new floor much quicker than you could complete the project yourself.



Professional Floor Installation Guarantees Your Floors Will Look Good
Natural variations in flooring products often require careful placement to ensure the final result blends well. Staff trained in professional floor installation know this and thoroughly plan out the project before starting. Their experience also informs where cuts are made and seams placed. Simply put, professional floor installation looks like it was done professionally. Flooring pros are also equipped to deal with special circumstances. For example, older homes with rooms that are not quite square pose extra challenges. Pros know how to work around those challenges to make your flooring look its best.



Professional Floor Installation Saves You Money
The price tag on flooring includes just that – the flooring material. However, additional supplies like tacks, nails, and stains are often necessary to install the flooring. Plus, the additional costs of multiple trips to the store if you under-buy and the waste of money and inconvenience if you over-buy. And, since construction materials can't go out with the weekly trash, there are also disposal costs if old flooring is to be removed. You don't have to worry about these things if you opt for professional floor installation.

Few homeowners have experience installing flooring, so those who choose to self-install often make mistakes along the way. While some mistakes can be easily fixed or re-done, others involve tremendous waste of both materials and time. Most flooring needs to be cut at some point, and many flooring materials are difficult to cut correctly. DIYers often find this out after making multiple attempts to get the angle right or cut around door jambs and other obstacles. In addition, some flooring requires special tools that are costly to purchase or rent. Even with the correct tools, cutting flooring is a skill. This is particularly true with tile, where some may break in the process resulting in unusable pieces.



Professional Floor Installation Can Save Your Sanity
DIY home improvement projects are stressful. Part of your home will be inaccessible until the work is complete. Tackling the project yourself takes more time than calling in the pros, and you'll have to live with the chaos until the project is finished – including the clean-up. Even worse, costly mistakes may cause tempers to flare between members of the household. Opting for professional floor installation means you can go about your day with only mild inconvenience.



Protecting Your Investment
Flooring is a major home purchase and, when properly installed, adds value. Not knowing or skipping crucial preparation steps can mean problems down the road. Professional floor installation ensures the appearance and safety of your new floors.

Floors USA guarantees our products and installation services. Professional installation greatly affects the longevity and appearance of your new floor. Floors USA is so confident of its trained installers that we guarantee installations for the intended life of every floor we sell. If any problem arises with the installation, we will correct it. Whether you have decided on carpet, hardwood, laminate, tile, or vinyl to complete your home's décor, our professional installers will maximize your new floor's beauty and durability. Whatever your flooring choice, rest easy that your professional installation is guaranteed by Floors USA. If you decide instead to go the DIY route, you are responsible for fixing any mistakes or issues that come up on your own – or hiring someone else.



Professional Floor Installation Support From Start To Finish
A hidden benefit to professional floor installation is that it provides one-stop shopping. Estimates from Floors USA professional floor installers are straightforward – there are no hidden fees like tacking, padding, removal, etc. Our experts can help you decide what flooring is best for your unique needs and help determine what, if any, preparation you may need. Make an appointment by May 30, 2022, to save 10% on items in stock and 5% on special orders!